List of products by manufacturer Vangelis Sinadinakis (Eltyna)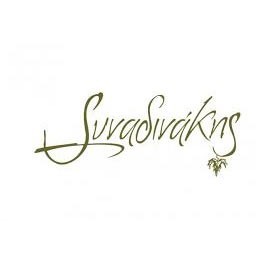 The owner of Eltyna wines is 0enologist Vangelis Sinadinakis from Archanes. He teaches chemistry at the high school in Archanes
In 1991, in parallel with his main career, he began to cultivate the family vineyards with several varieties of grapes such as the local Kotsifali and the international varieties of Cabernet Sauvignon, Merlot, Chardonnay and Sauvignon Blanc. The first wine was produced In 1997, the white wine «ΕLTYNA», then in 2000 the red wine «ELTYNA» and later in 2007 the Merlot «ELTYNA».
The vineyard is located within the limits of the Peza viticulture zone at Archanes, at an altitude of 360 meters. More specifically, the vineyard is located in four different locations: the "Kolona", the "Loumata", the "Trapeza" and "Vathipetro." It was at "Kolona" that they had found the ancient Eltyna, whence comes the archaic column (490-480 BC) with the female figure, which is shown on the labels of Eltyna wines.
Eltyna wines are certified by BIO Hellas, the Institute of Organic Products.