List of products by manufacturer Manousakis (Nostos) Winery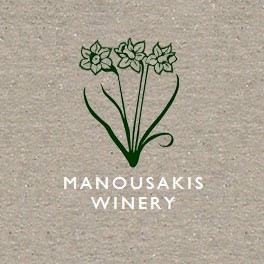 The Manousakis winery is the culmination and passion of founder Theodore (Ted) Manousakis. He was born in the village of Vatolakkos at the foothills of the White Mountains and spent his childhood there until the age of 11, when he was whisked away to America. After University, he was successful in many business ventures, but always yearned to return back to Crete in some capacity or another. Since wine-making was a long-standing tradition in his childhood village, it seemed natural to pursue this. The combination of nostalgia ("nostos" in ancient Greek), along with the perfect soil, sun and weather conditions in Crete were the driving forces behind the first vineyard in the foothills above Vatolakkos. While Ted remained in Washington, D.C., the winery is definitely a family business, managed these days by his youngest daughter Alexandra. The company philosophy is to carefully and organically cultivate their vines in order to allow them to absorb the unique aromas and essence of the local terroir, that is filled with wild flowers and herbs.
A selected team of experts ascertained that the environmental conditions and terroir were ideal for the primarily French varieties of Syrah, Grenache, Mourvedre and Roussane. In 2010, the ancient variety of Vidiano was added to their line-up. The vineyards are just outside the village at elevations between 350 and 600m above sea level. The company is committed to the sustainable development of their vineyards, with customized farming and most of the cultivation done by hand.
The winery is open for tours and tastings by appointment.