List of products by manufacturer Domaine Paterianakis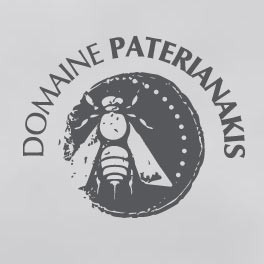 The Grandfathers of the current owner were cultivating grapes for vinification and selling them to production facilities near Melesses. Over the years, the landlord of the estate passed the land on to Giorgos Paterianakis, who is still the owner today. Giorgos Paterianakis, a civil engineer by trade, began the creation of the estate in 1990. After he finished the establishment of the new vineyard with local varieties, he cultured it without using any chemical substances. In parallel, he built a new 2,000m2 winery with due respect given to the environment and made from natural materials like rocks from the vineyard and the wider area. The new winery had vinification and bottling areas, underground cellars for bottles and barrels and a fully equipped chemical analysis laboratory.
The winery was designed on different levels in order to use gravity for the production processes and to avoid artificial pressures that damage the product at various stages. Additionally, the smooth pressures of spirit press machines, the underground maturing cellars in stable temperatures, the ideal bottling conditions with lack of oxygen and the proper storage of the bottles in an underground bottle cellar, all serve to guarantee their high quality products.
Domain Paterianakis is a pioneer in wine production from organic farming grapes. In continuation of the long term tradition of the family, all the indigenous and rare grape varieties at the vineyards were preserved and gradually more were added. The grape varieties have been carefully selected in order to be completely adjusted to the local terroir and climate conditions and always according to the principles of organic and sustainable farming.